Beginning of 2015 I've worked on a book together with Flemish author / poet Geert De Kockere: a big haikubook including 1001 haiku's and 71 illustrations. It has 576 pages, two read ribbons and is printed on thin, smooth, soft paper. All haiku's are written in Dutch. (Als je wilt kun je het hier bestellen)
Latest news:
Three illustrations (and the book) are selected for the big Illustrarte 2016 exhibition and catalogue.
Opening the 21th of January Lisbon in Portugal in January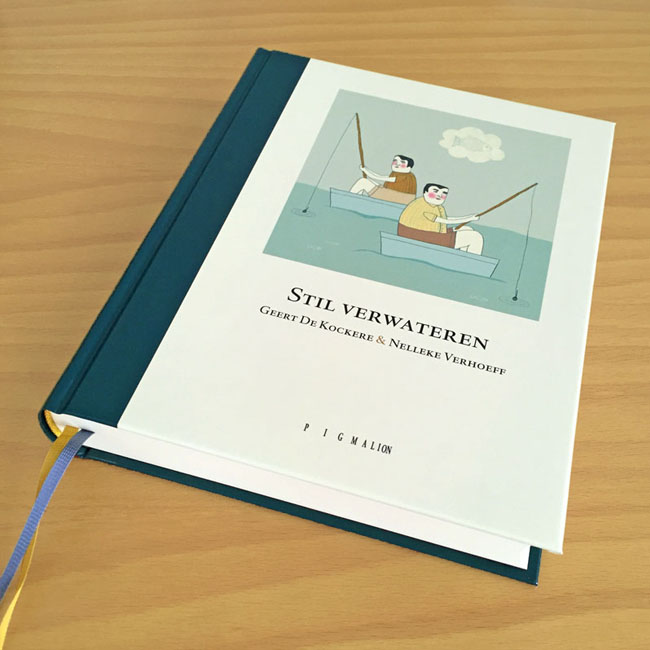 Samen met vlaams auteur / dichter Geert De Kockere heb ik een dik haikuboek gemaakt. Hij schreef 1001 haiku's en ik maakte 71 poëtische prenten. Het is een hele mooi uitgave. Gedrukt op dun, glad cremekleurig papier. Een luxe uitvoering met wel twee leeslintjes. Hier verkrijgbaar.
In Juni 2016 zijn er nog twee boeken gepubliceerd Tussen oevers van fluitenkruid''en 'Vederlicht'. Samen vormen zij een speciale haiku trilogie met in totaal 30003 haiku's en 213 prenten.